GUILT, SHAME, AND SECRECY: A Journey of Discovery and Truth-Telling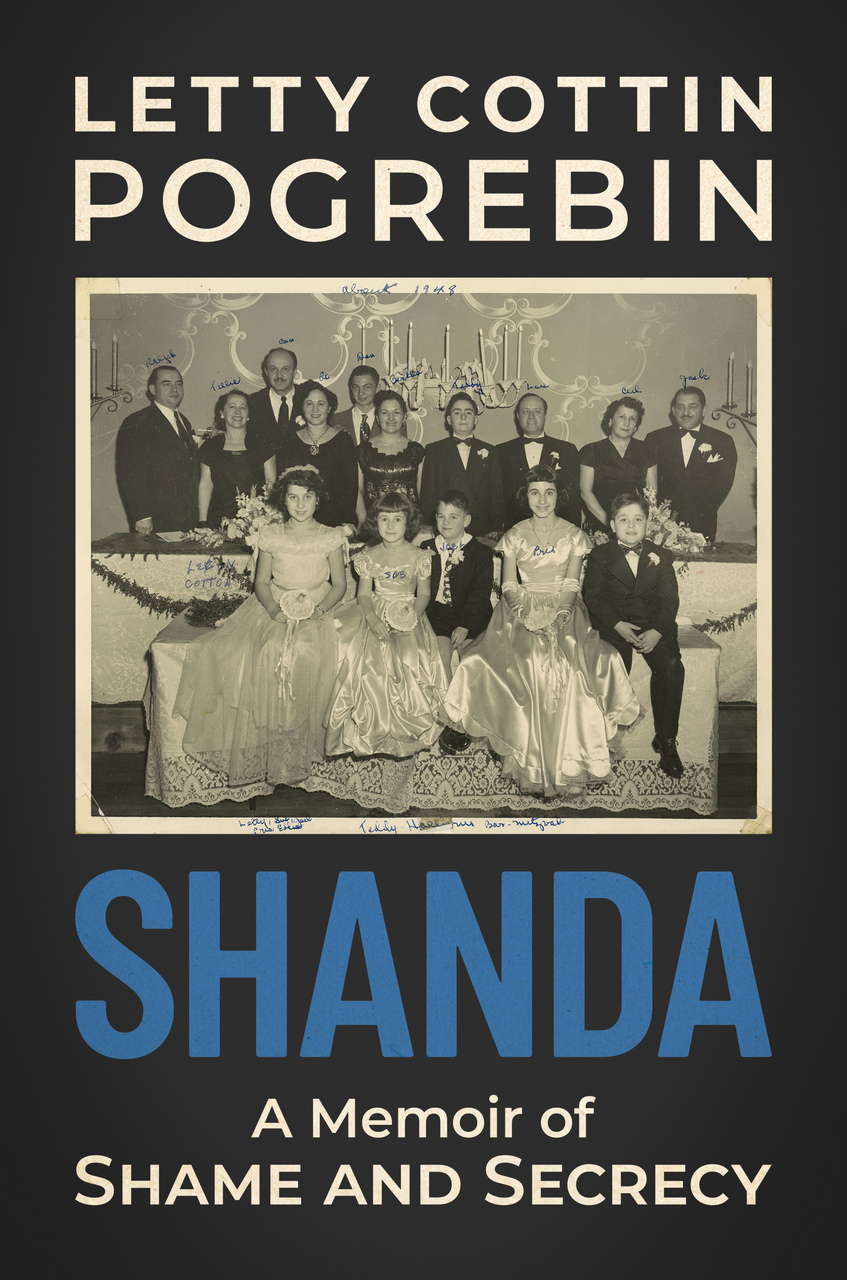 In this astonishingly candid talk, Letty Cottin Pogrebin exposes the fiercely-guarded lies and intricate cover-ups woven by three generations of her large extended family. Beginning with her own long-suppressed secret, she spirals through the hidden lives of her uneducated immigrant mother, lawyer father, and dozens of upwardly-aspiring relatives. While unmasking their disguises —revealing the truth about their origins, personal traumas, marital misery, abandoned children, religious transgressions, sexual identity, radical politics, and supposedly embarrassing illnesses -- Pogrebin also showcases her family's remarkable talent for reinvention in a narrative that is, by turns, touching, searing, and surprisingly universal.
ENCOUNTERING "THE OTHER" Inter-group Dialogue, Even When It Infuriates, Even When It Hurts
Starting from the premise that peace must be made, not just by leaders but by people-to-people encounters, I explore the power of dialogue, those organized, intimate, often painful conversations between disparate people that expose deep personal wounds but yield collective healing. The Talmud says,"Three things sustain the existence of the world: justice, truth, and peace." The pursuit of those three objectives is the work of dialogue, an enterprise that has engaged me as a writer and activist for decades. Having participated in several long-term dialogue groups, I use my experience as a springboard to the larger enterprise of understanding "the Other" as the precursor to social harmony and mutual respect. Among the dialogue groups I describe from the perspective of a long-time particiant is one composed of American Jews and African-Americans who for ten years grappled with our differences on everything from affirmative action to the Nation of Islam. Another is one in which Jews and Palestinians, who are still meeting after more than a dozen years, continue to mine their two peoples' divergent political and historical narratives -- and their common humanity. This talk will inspire you to start a dialogue group in your community.
HOW TO BE A FRIEND TO A FRIEND WHO'S SICK
What to say and when to shut up; how long to stay and when to leave. Common pitfalls when dealing with a friend who's physically ill or sick at heart: choosing the just-right get-well gift (hint: it's not a bunch of flowers); bedside manners when making a hospital visit; how to offer comfort to someone who's grieving, and much, much more. Listen to Letty talk about the book on this podcast https://www.nonfiction4life.com/60-how-to-be-a-friend-to-a-friend-whos-sick-by-letty-cottin-pogrebin/


FEMINISM & FAITH: The Sisterhood of the Several - Jews, Christians, Muslims
A wide-ranging survey of feminist spiritual expression, how women have transformed faith communities for the better, learned to treasure each other, and work together to achieve equality within their religious institutions and communal organizations.
DIVING INTO THE BREACH: How to Start an Interfaith or Inter-Ethnic Dialogue
The bible refers 36 times to our obligation to love "the stranger." In this talk, Pogrebin, a veteran of 25 years of Palestinian/Jewish, and black/Jewish dialogues, provides a simple roadmap to constructive conversation that will build harmony and mutual respect between disparate groups in your neighborhood or community.
GETTING OVER GETTING OLDER -- Advice, Memory, and Meaning
Everything anyone would ever want to know about aging creatively and energetically. This talks zeroes in on how to accommodate to one's changing body, values, social relationships, sexual mores, career or retirement challenges, and above all, the accelerated passage and increasing preciousness of time.
Jewish Continuity in the 21st Century
Will Women Change Power -- Or Will Power Change Women?
Two Jewish Journeys: A Conversation Between Letty Cottin Pogrebin & her daughter, Abigail Pogrebin
An intergenerational conversation between mother and daughter about how they each grew up as Jews but very differently,where Judaism, feminism, Jewish values, and heritage, and peoplehood fit in their lives now, and how they keep the tradition alive and vibrant for the next generation.
Among Friends: Men, Women, and Friendship
Family Politics: Love and Power on an Intimate Frontier
Being Jewish and Female in America
Raising Free Children in a Sexist Society
You've Come a Long Way...Maybe (Women's Changing Roles)